Innovative Developers of Products and Accessories for the Aftermarket and OEM Electronics Industry
Established in 1985, TDJ Australia Pty Ltd is Australia's largest importer and wholesaler of automotive electronics and accessories.
We proudly boast an active customer base in excess of 3,500 clients in the combined Car Audio, Electronics, Digital Media and Home & Pro Audio market including specialist and major retail groups such as Supercheap Auto, Autobarn, JB Hi-Fi, Repco, the CAM Group and Bunnings Warehouse.
Read more about our Facility in Braeside Vic
Our Team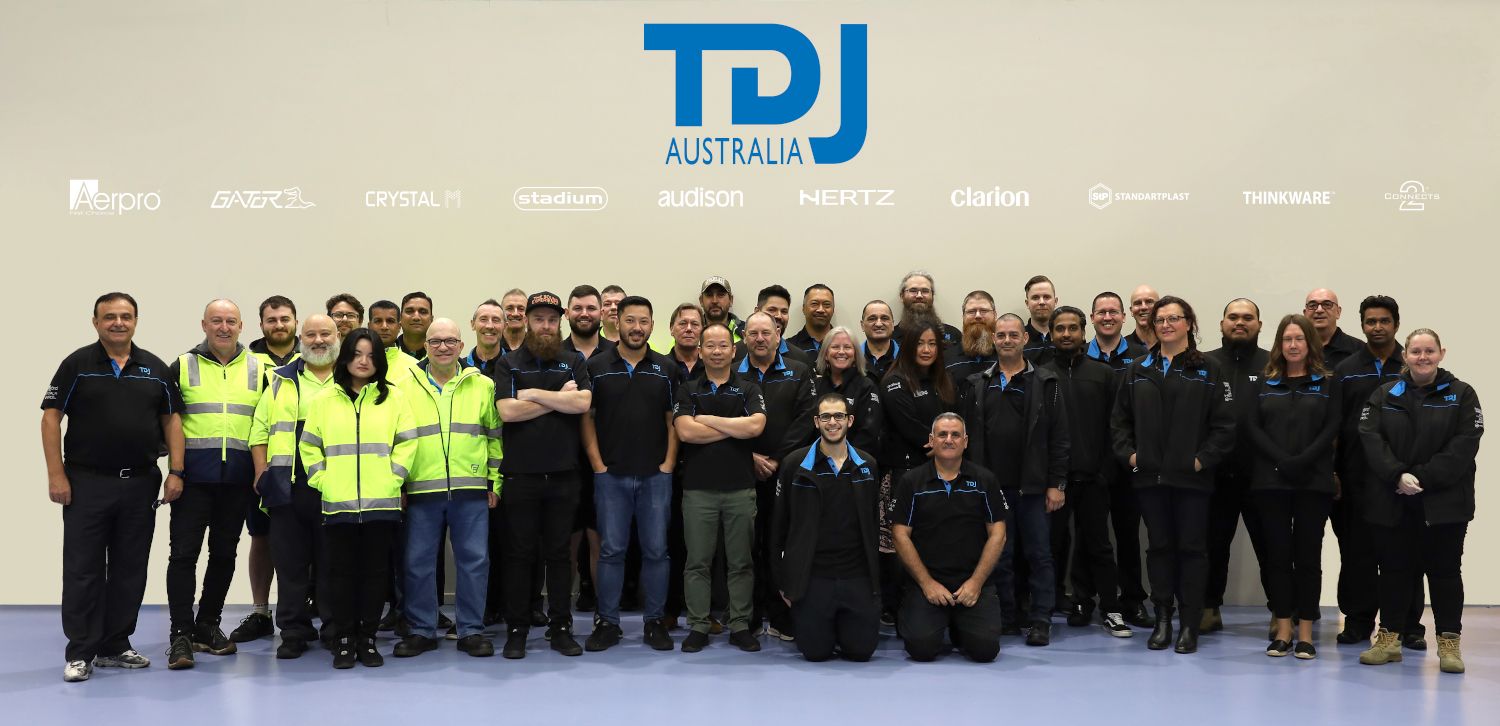 A message from our Founder: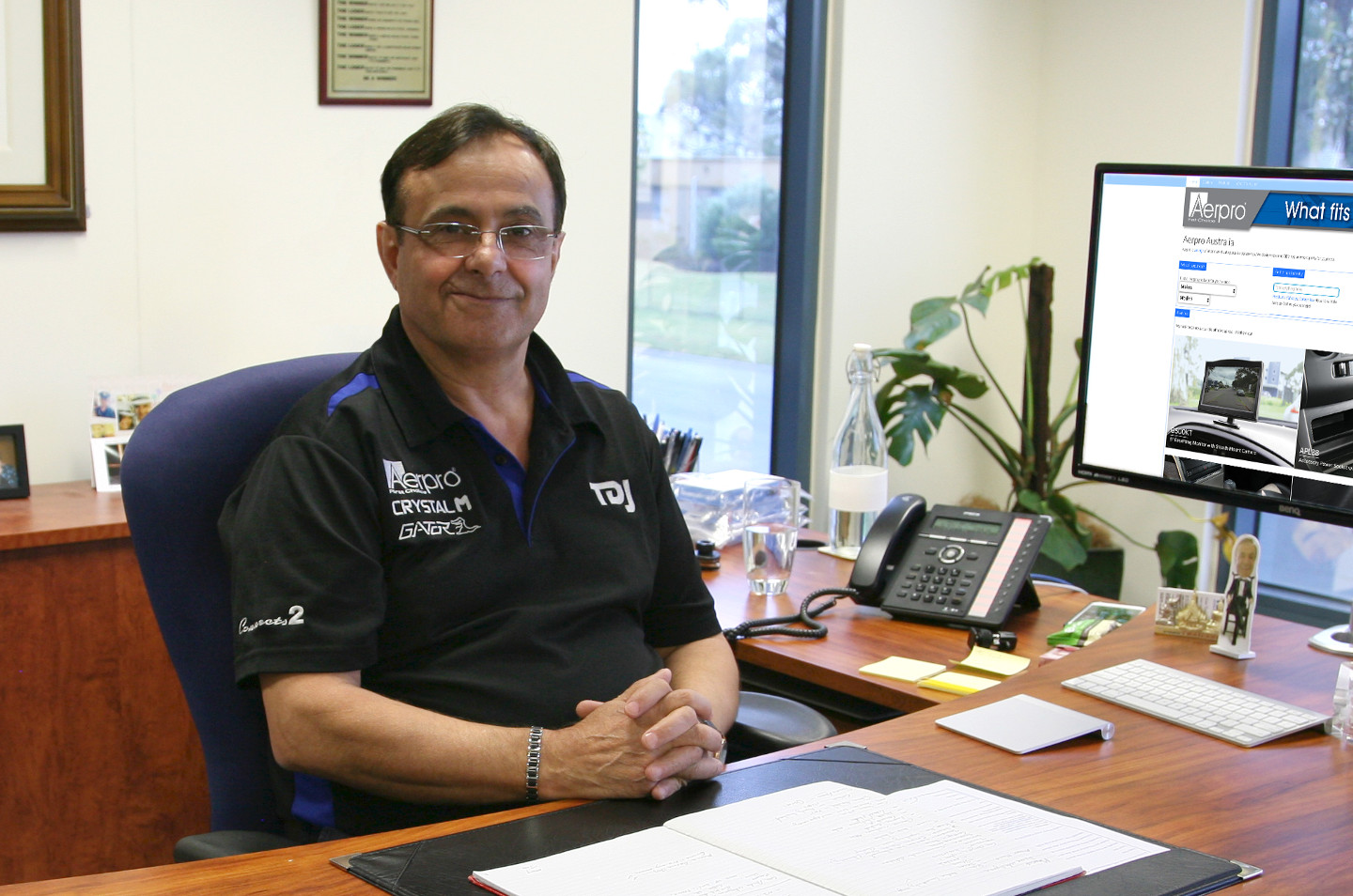 I personally thank you for taking the time to learn a little more about TDJ, and our team. If you require any further information please do not hesitate to ask.
If you are one of our existing Customers or Manufacturing partners, I thank you for your custom and support. We recognise that it is your support that has contributed to TDJ's success, and in part, it is that support which allows us to continue to grow & maintain our position as a leader within our industry.
Best Regards,
Gus Tucci
Founder and Managing Director TDJ Australia Pty Ltd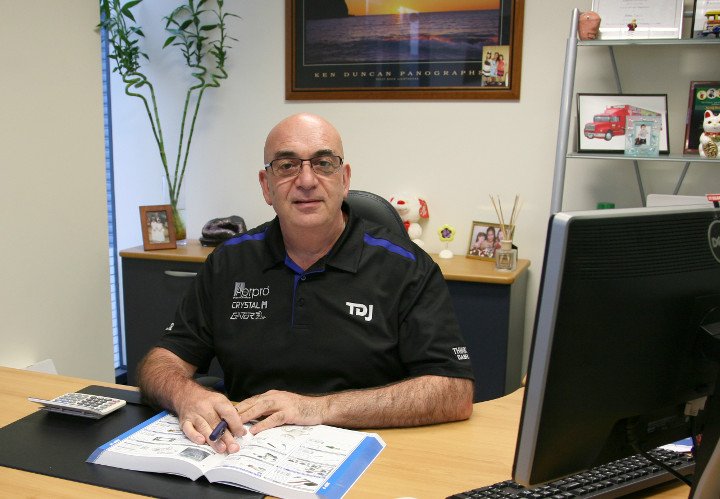 John Tucci
CEO
Having extensive experience in Retail Operations and Sales Management, John has presided over some of Australia's leading Mobile Electronics retailers over the past 25 years. John started with TDJ in 2005 and has managed the National Retail Accounts, Service and Marketing teams, he is now the CEO.
Sales, Service and Marketing Department
Marketing Team:
Ben Marshall - Marketing Manager
Andy Lawrence - Marketing Coordinator
Jeff Hartigan - Graphic Designer
Christian Lucena - Graphic Designer
Jesse Azzolina - Video Producer
Sales Team:
David Nichols - Business Development Manager
Michael Peterfy - Key Accounts Manager
Travis Howe - Sales & Marketing Support
Jon Souvatzis - R & D Tech Support Manager
Stefan Moody - External Sales Rep Coordinator & SA/WA Sales Representative
Semou Magila - VIC & TAS Sales Representative
Russell Lovell - QLD Sales Representative
Mauricio Iturrieta - NSW Sales Representative
Mark Farren - Internal Sales Manager
Adam - Internal Sales Officer
Mischa Newman - Internal Sales Officer
Brayden Robertson - Internal Sales Officer
Laura Sturge - Internal Sales Officer
After Sales Service & Support Team:
Wayne Aubrey - Customer Service Manager
Mark Anderson - Technician
Paul Sanchez - Technician
Gunarathna "Dissan" Dissanayake - Technician
Julien Zividis Warranty & After Sales Customer Service Support
Timothy Helpenstein - After Sales Customer Service Coordinator
Mark Drought - Cusomer Service After Sales Support
Finance & HR Department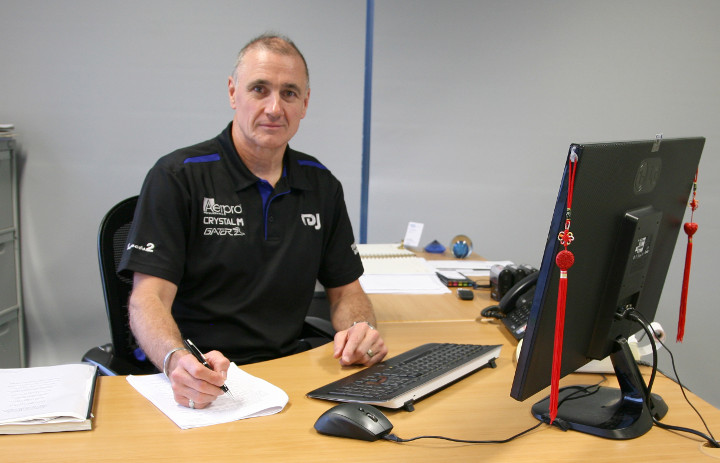 Phil Emmett
General Manager,
Finance & HR
General Manager Finance & HR, Phil joined TDJ in 2000. Phil's extensive experience in Banking and Finance dates back more than 30 years in the corporate banking sector. Like the other team leaders, Phil plays an active role in the strategic positioning and direction of the company. Phil manages a team of 5 team members including Human Resources and all aspects of Finance.
Finance Team:
Damir Kopilas - Internal Accountant
Thusitha Pulihingage - Assistant Accountant
Kellie Dowker - Credit Manager / Accounts Receivable
Gil Lee-Burman - Accounts Payable & PA to the CEO
Product Development
Abdil Hussein
Product Development Manager
Product Development Team:
Sam Crook - Aerpro Vehicle Specific Product Manager
Codey Puc - R & D Design Engineer
John Azzolina - Quality Assurance and Compliance Manager
Logistics Department
Khoa Nguyen
Logistics Manager
Logistics Team:
Ron Willingham - Shipment Manager
Grace Tucci - Inventory Controller
Michael Cavallo - Warehouse Manager
Dean Davitt - Warehouse Assistant Manager
Chris Margetis - Warehouse Despatch Manager
Leon Hunter - Warehouse Assistant
Mauro Tarquinio - Warehouse Assistant
Tien Nguyen- Warehouse Assistant
Wally Radanov - Warehouse Assistant
Brandon Karrison - Warehouse Assistant
Thuy Tran - Warehouse Assistant
Overseas Sourcing Team
East China Regional Office:
Raymond Chiang - Production & QC Manager
South China Regional Procurement Office:
James Wang - General Manager
IT Systems
Aaron Were
IT Manager
IT Systems Team:
Thushara Bat - IT Systems Administrator
Jorel Cruz (App Developer)
Ma Carizza Panopio (Web/Software Developer)